Are you looking for a new laptop that involves a lot of factors to consider? Apart from checking its specifications and assessing its hardware and memory, you also need to consider whether you need a regular laptop or an expensive gaming model or opt for those new ones with touch screens.
In general, what defines the touch vs. non-touch laptops is; that non-touch will always function very efficiently for your daily requirements, and screens are cheap and easy to replace too.
The touch screen is a mix of 2 worlds, it is best as a 2in1/convertible. Screens replacements are not easy to acquire yet, their durability is long. Like any other laptop feature, touch and non-touchscreen have their pros and cons.
In the end, it rests upon what you want to do with the laptop and how best it meet your requirements nothing else matters.
Let this article become your guide on all things you want to know. Understand the difference between touch vs. non-touch laptops first before purchasing to make sure that what best fits on you.
Advantages and Disadvantages of TTouch Screen Laptop
The advantages of using a touchscreen display on laptops are:
Faster navigation:
The touchscreen feature was developed mainly to make navigation easier and more convenient. Users perform lots of tasks using this feature compared to trackpads and mouse devices. Touchscreen laptops also made simpler the launching of applications and shifting between them.
Besides, when the trackpad malfunctions, you can also use the touchscreen feature to accomplish your tasks. The same can be said when your keyboard fails to work.
Great for drawing
Artists and graphic designers will find that a touchscreen feature on their laptops is more suitable for their activities. There are specific laptop models that are equipped with a touchscreen display so users can easily create sketches of artworks. Now the question here is for artists which laptops are the best touch screen laptop for drawing.
You can buy any laptop with a color-accurate presentation and hook up the graphics tablet to start drawing from anywhere. A stylus and touchscreen display combo is a useful feature package for students too since it eliminates the need to carry several notebooks for classes.
High-quality, expressive displays
Touchscreen laptops often come with excellent brightness and better color accuracy, liveliness, and reproduction compared to non-touchscreen laptops. Most models with this feature also have displays with higher resolution.
Touchscreen displays are sleek so they can respond to touch better than matte ones. Due to their excellent color accuracy and brightness, lots of users who often work with color choose touchscreen models.
Not too expensive
Touchscreen phones and tablets are expensive even though, considering the touch PC. The price difference is not so big. You could get the best touchscreen laptop under $500. This is the feature that is going to make touchscreen laptops and PCs more popular.
Quicker
Do windows 10 require a touch screen? Interacting with the computer via touch screens is a more effective and faster way and it is more fun. it gives you fewer false clicks or taps and the speed of exploring the PC is fun. Your PC will support multi-touch gestures and swipes so you could feel like a smartphone or tablet.
Multi-touch to zoom in and out, playing games
Pinch-to zoom is the best feature of smart devices. Touch screens will be more fun with this. You can play games like Fruit Ninja more conveniently if you have a touchscreen laptop.
So, investing in an all-in-one computer is a one-time payment and it is less than one would pay for a top monitor in some cases. This makes them extremely cost-effective, especially for use of the whole family or for filling up an office.
Along with the advantages of touch screen computers, they have disadvantages too, just read below to know:
Doubt in its continuous usage
Consider you are dealing with your computer via the touch screen. Assume you hold your arm for two minutes, obviously your hand will drop off.
Shorter battery life
Laptops with touchscreen features are built with another set of processing tasks for the computer's hardware due to the inclusion of a touch panel. If you intend to use this feature frequently, then you need to have a spare battery on standby. So, if you want to buy the best touch screen laptop, do not forget to get one with good battery capacity.
It is more expensive
The touchscreen feature is one aspect included on the laptop; thus, it adds to the price of the model as well. Furthermore, some manufacturers provide the best detachable laptop with higher-resolution touchscreen displays too, thereby elevating their costs.
It adds weight to the laptop.
Once more, the inclusion of additional technology on the computer adds bulk and space, therefore making the laptop heavier. While the weight difference comes in grams, this can be noticeable in laptops.
It is more challenging to view indirect light
Laptops with touchscreen displays are ideal to use in areas with dim lighting, but it can be a bother to use indirect light. Touchscreen models often have glossy finishes so they can respond faster to touch, but this type of finish is also a magnet for smudges, fingerprints, and the like.
Smears on the screen
Touching your PC display will always leave smears which most people do not like. Constantly touching the PC screen requires getting out the microfiber cloth is a hassle.
Increased thickness
Touchscreen panels used are thicker than normal screens. A touchscreen will be half an inch thick and weighs two pounds so, here the question arises is a touch screen laptop worth it?
It makes your hands tired
If you are using a touchscreen laptop for a long time, you will feel your hands getting tired. To avoid this, you can use the trackpad with touch input so that functions like zooming or dragging can be done using the touchscreen while additional functions can be supported using the mouse or trackpad.
After reading the pros and cons of a touch screen laptop, you will think about the problem's solution. So, read below to know how to cope with the disadvantages of touch screen laptops.
Touch Screen Laptop Problems 
Touch screen laptops have some problems like your laptop touch screen is not working for any reason. Do not panic. This is not a difficult issue and you can fix the touch screen not working on your laptop with the solutions given below:
Restart your laptop
Many technical problems can be fixed by restarting. It never hurts your computer. Sometimes it is enough to fix a laptop touch screen not working. After restarting, try a touch screen on your laptop to see if it is working or not.
Re-enable touch screen
If the touch screen on your laptop stops working, you can re-enable it and the problem will be determined. This is an efficient method that works for many people. Here is what you need to do.
On the keyboard, press the Windows logo key and R at the same time to evoke the run box and click OK. In Device Manager, double click Human Interface Devices. Then click on the HID-compliant touch screen.
If you get a popup message to confirm, click yes to confirm. Then on the same screen, right-click on the HID-compliant touch screen, then select enable. Try it again and see if your touch screen works or not. If the touchscreen problem persists, do not worry. There is something else to do.
Update the touch screen driver
A missing touch screen driver can cause a touch screen not to work on laptops, so you should update your touch screen driver to fix it. Two ways to update the touch screen driver are manually and automatically.
Manually update the driver find the latest correct driver for it, then download and install it into your computer. Be sure to download the one that is compatible with Windows OS on your computer.
Automatically update driver If you do not have time or patience, you can do it automatically with Driver Easy.
You can update your drivers automatically with the free or the Pro version. With the Pro version, it takes2 clicks. Just download and install Driver Easy. Run Driver Easy and click Scan. It will then scan your computer and detect any problem drivers. Click the Update button to automatically download the correct version of their then install it on your computer.
Or click updates all to automatically download and install the correct version of the drivers that are missing on your system. Then restart your computer to take effect. Then check if your touch screen issue has been fixed.
Calibrate your touch screen
You can arrange your pen or touch displays by calibrating your touch screen again. And it will fix your screen but not working issue. To do so:
Configure the Power Management settings
Windows system permits the laptop to turn off some hardware devices to save capacity, so your touch screen may be turned off by the power management settings.
Run a virus scan
The touch screen not working on your laptop may happen if a virus on your computer is stopping your device from working. So, run a virus scan through your entire Windows system. It will take some time to complete, but it is worth it. Unfortunately, Windows Defender may not detect so try another antivirus application.
If any malware has been identified, follow the instructions given by the antivirus program to fix it. Then start again your computer and try your touch screen again to see if works. Another option is u can buy the best hp laptop without the touch screen.
Best Cheap Touch Screen Laptop
A touchscreen laptop used to be a comfort, but now there are plenty of options out there. You do not have to stick to one brand or model, and you can find a touchscreen laptop at almost any price, though it can sometimes require paying a premium over non-touch-sensitive displays.
Whether you are a student or a professional and looking for a touchscreen laptop and a hp non-touchscreen laptop. But in this fast pacing technology, the emerging trend is touch screen laptops that are the best choice for artists, drawings lovers, and those who are experts of 3D models. 
You can use your touch screen very comfortably which gives ease to your fingers. But still, the best non-touchscreen laptops 2022 are available in the market. In a way, on-touch screens are the best laptops for gaming, heavy duties, and handling heavy data.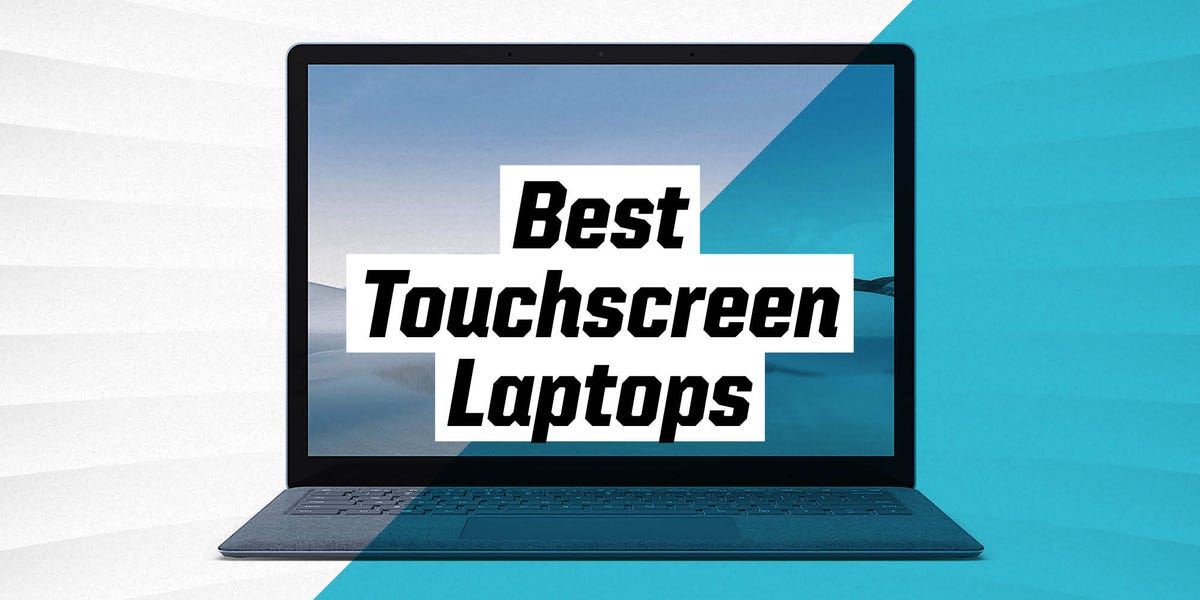 Pros and cons of touch screen all-in-one computers
All-In-one computers, also known as all-in-one desktops, are designed to combine the computer case and system components into the monitor so that the entire PC is controlled all in one unit.
These days it seems like everyone wants a laptop and there are so many best touch screen laptops for students available in the market. While the laptop is the most widespread form of computer, there is still a definite market for desktop computers.
One of the more popular types of desktop computers is called the AIO computer. Pros of all-in-one computers are larger screens than notebooks, fewer cables only one power cable, easier to transport than a regular desktop, and ease of setup. Also, have some cons like upgrading an all-in-one PC is more difficult, and it is stuck with one monitor. AIOs are more expensive when compared to a traditional desktop.
Conclusion
After researching touch vs. non-touch laptops, I come to know that the people who use laptops with touchscreen displays mention that the touchscreen feature makes them more productive since it helps them accomplish tasks faster.
However, as discussed earlier, some models also have their disadvantages. They can be heavier than regular laptops, more expensive, and drain batteries faster. Thus, when it comes to this feature, you need to identify your needs first and check where the advantages of touchscreen models fit and accommodate those needs.
In the end, the laptop that you must get should be a model that will accommodate all your needs. Do give your feedback in the comment box below.